The CapScribe 2 Team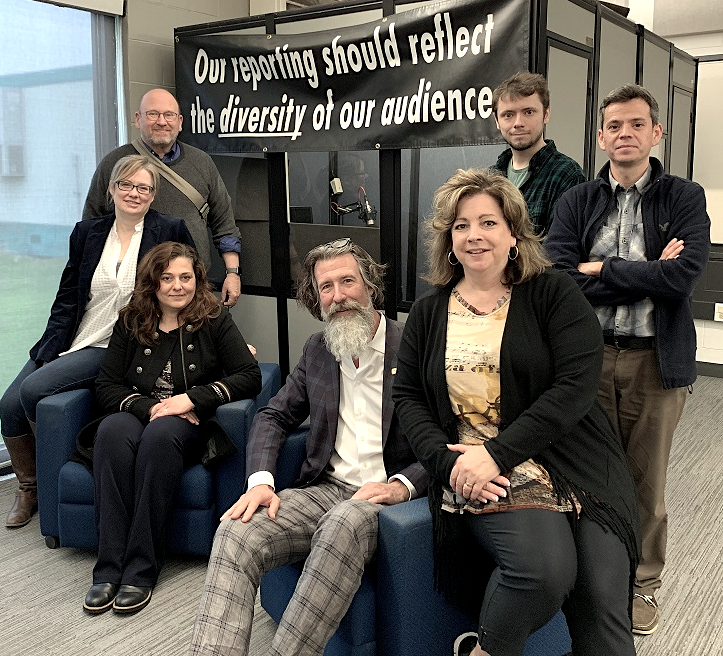 Inclusive Media and Design Inc
Charles Silverman
Charles is the Lead Designer and Developer for the Capscribe 2 project. He has been in the accessibility field for some 30 years, as an assistive technologist, software developer, and educator
While at CAST in the early 90s, Charles started developing easy-to-use captioning software in collaboration with WGBH's NCAM. He has been working on CapScribe nearly continuously since 2002.
Charles is a part-time faculty member at Ryerson's School of Disability Studies where he has taught for the past 18 years. As someone with severe to profound hearing loss, Charles understands all too well the need for a fully accessible world.
Rob Harvie
As the Project Supervisor for CapScribe 2, Rob is an innovative, flexible, solution-oriented Information and Communication Technologies professional. He brings a demonstrated commitment to the effective understanding, harnessing, and integration of technology, balanced with a strong commitment to the people that use it.
With a background in cognitive science and interface design, Rob has focused on the impact of emerging technologies and has consulted in digital media program development for educational institutions, and accessibility policy and implementation across sectors.
Antonio Gamba-Bari
Antonio is CapScribe 2's programmer and accessible web development specialist.
In addition to a life-long interest in captioning, Antonio's research and work experiences have focused on exploring how DIY (Do It Yourself) and Maker initiatives for collecting, interpreting, sharing, and negotiating information, Human-Computer Interaction, DIY prosthetics and environmental sensing, and Bio-sensing hardware design.
Mohawk College Accessible Media Production Program
Colin Taylor
Colin is Capscribe 2's programmer. He is a recent graduate of the Software Development Program at Mohawk College, and is also a graduate of Mohawk College's marketing program. Colin's previously worked with the City of Hamilton IT department as an application developer in the software support team.
Jennifer Curry Jahnke
Jennifer is the faculty advisor for the CapScribe 2.0 Project. She is the Coordinator/Faculty at Mohawk College for the Accessible Media Production graduate certificate program. She is also a member of the AODA Education Standards Committee, Post-Secondary Sub-Committee, Accessibility Directorate of Ontario, IAAP Certified Professional in Accessibility Core Competencies (CPACC) with a published Journal on Technology and Persons with Disabilities, 2018.
Andrea Jelic
Andrea is the Project Coordinator for the CapScribe 2 Project. She is a graduate of Mohawk's Accessible Media Production program, and holds a IAAP Certificate in Accessibility Core Competencies.
Andrea has audited Pressbooks for eCampusOntario, created accessible material for Path Employment, and has previous project management experience. She is creative, focused, and detail-oriented and is the co-organizer for #A11yHam, a meetup group in Hamilton, Ontario that focuses on digital accessibility and inclusive design.
Tracey Kadish
As Team Leader for CapScribe 2.0, Tracey is currently the Associate Dean that oversees Business and Media Graduate programs at Mohawk College, Applied Research and Entrepreneurship. A post-secondary administrator and educator, known for her ability to condition, train, and produce a high standard graduate.
She coaches and develops diverse media technical workforces for the main network, oversees operating and capital budgets, project managed studio and mobile facility resources and capital replacement projects.